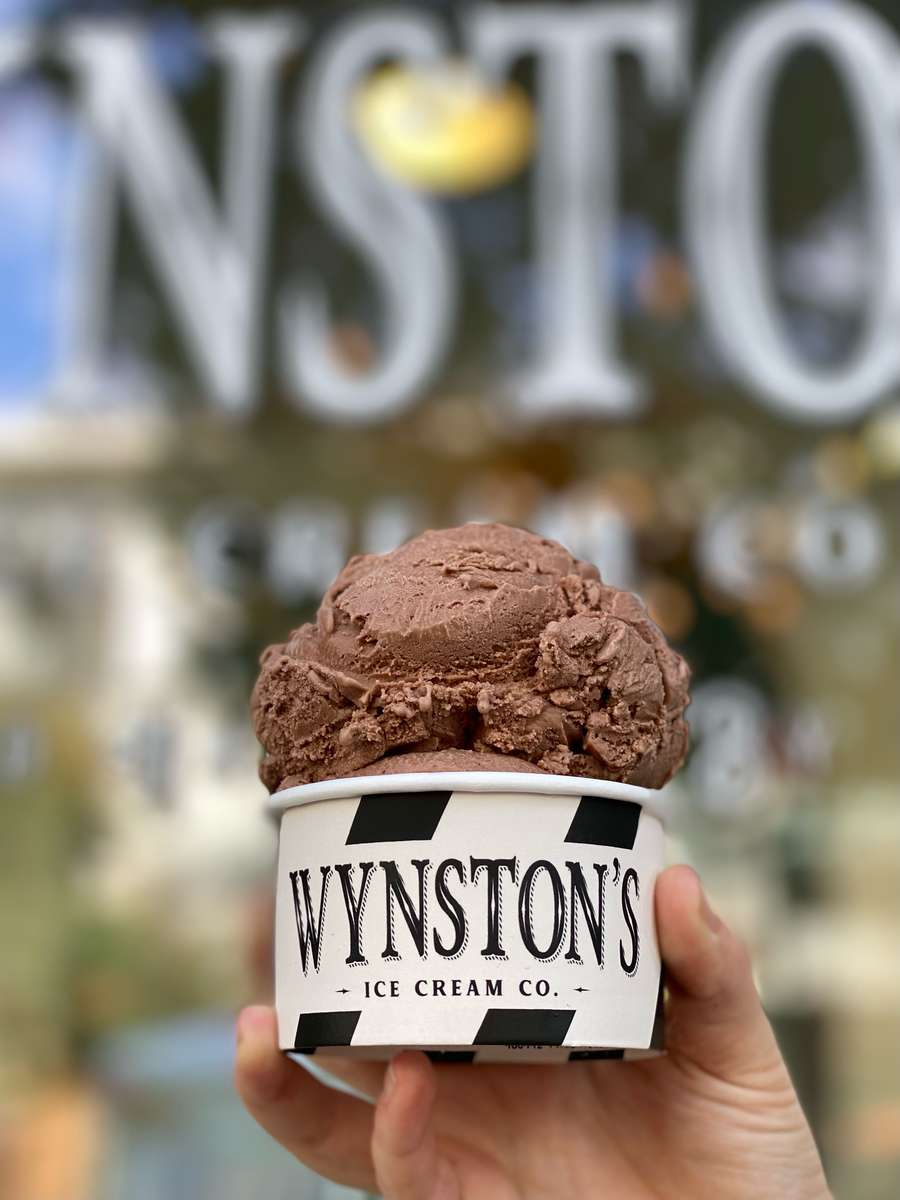 Award Winning Chocolate Ice Cream!
Local San Diego Ice Cream Maker Awarded a Coveted Blue Ribbon!
Wynston's ice cream is an up-and-coming San Diego premium ice cream crafting star making national waves with their award winning ice cream.
The North American Ice Cream Association recently recognized Wynston's ice cream as being some of the best in the country, making Wynston's a National Blue Ribbon winner for its Chocolate Ice Cream.
Blue Ribbons are awarded only to those achieving an elite score and judged under deep scrutiny by Sam Alcaine, a Cornell University dairy scientist. They are judged for quality, screened through a double blind for taste, texture, experience, and of course, crave-ability.
Chris Wynn, Co-Founder, Co-Owner, and Chief Ice Cream Maker at Wynston's was blown away by the honor. "This was such a surprise, but we are so grateful to be recognized for the care we take in crafting our ice cream. We pride ourselves on the highest quality ingredients, with flavors that appeal to a global palette. We never skimp on quality for profit margin and being recognized for holding that bar high is incredible." Wynn continues, "We are just a small ice cream shop in northern San Diego, but we continue to strive for excellence and hope that we are able to share our love of ice cream with more people!"
Southern Californians and visitors to the area are invited to come to Wynston's to experience this prized ice cream. The Chocolate Ice Cream base will be featured in the FTW Chocolate Ice Cream, Rocky Road, and Mocha Almond at their shop in North City in San Marcos. On Saturday, January 29th, Wynston's will be offering a FREE scoop of chocolate ice cream with any in-store purchase. Stop by and enjoy this newly award-winning flavor.
Wynston's is located at 251 North City Drive. Store Hours are Monday – Friday 1:00 – 10:00 pm, Saturday & Sunday 12:00 pm – 10 pm